Intramural and Club Sports
Mission Statement
Wayne State University's Intramural and Club Sport programs are committed to providing various sporting opportunities for all students.  These sports programs help to promote mental and physical health and improve personal skills through a competitive yet fun environment for all skill levels. It is our goal that these programs will help provide an all around college experience.
Intramurals are available for all WSU students that are currently enrolled in classes. We offer sports like basketball, climbing, 4v4 volleyball, outdoor soccer, cricket, flag football, bench press competition, and beach volleyball. For more information, check out IMLeagues.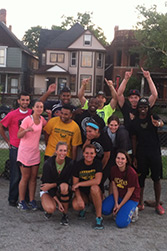 College intramurals are for currently enrolled WSU students (that means they are taking classes during the term of the IM sport they are playing) and WSU faculty and staff who have a membership to the MHRFC. No exceptions. Community members of the MHRFC are not eligible to participate in WSU intramural sports.
For additional information on Intramurals, contact Melanie Stawkey, Supervisor for Intramurals, Club Sports, & Adventure Programming at mstawkey@wayne.edu.
Club Sports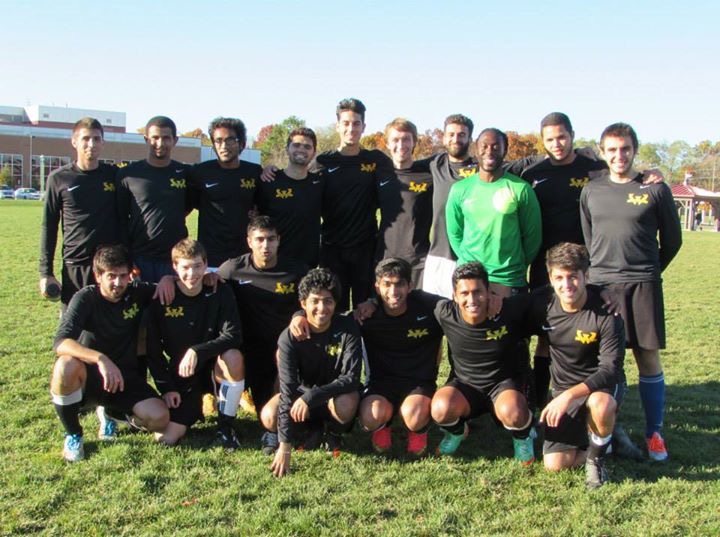 What is a Club Sport?
A Club Sport is a specially recognized student organization that provides a medium for people who share a common interest in a particular sport or activity. Competitive clubs regularly compete in various state, regional, national and international contests and tournaments against clubs from various other colleges and universities. These clubs are usually members of a nationally recognized league or association for their respective sport or activity. Club Sports are not considered Wayne State University varsity athletics teams and will not be considered a varsity sport unless authorized by WSU Athletics. The Club Sports program is dictated by the dedication of the Wayne State student body. Teams are created and governed out of student interest and can range from competitive to educational teams. 
What is the purpose?
The purpose of Club Sports at Wayne State University is to provide members of the student body with an opportunity to participate in sports and activities that promote socialization, physical activity, lifetime fitness, and wellness practices.
Active Club Sport Teams
Wayne State University Club Sport teams vary by year based on the interested of students, leadership, and participation of each club. Contact information for our current active Club Sports can be found here. 
All Club teams are responsible to set practice times, provide necessary information about their club team, and an outline of their season. For more information visit the links on the left or contact Melanie Stawkey, Supervisor for Intramurals, Club Sports, & Adventure Programming at mstawkey@wayne.edu.