Faculty and staff
Come be a part of the excitement as you find yourself in the center for recharging and unwinding at Wayne State University. Faculty and staff can become members using any of our convenient membership payment plans. Members may choose to pay the membership in full, draft each paycheck or draft their bank accounts. These payment plans are affordable and convenient for faculty and staff who use the center daily.
 

| Membership Type | Total Cost | Amount Per Paycheck | Bank Draft Amount |
| --- | --- | --- | --- |
| 12 Month Emoloyee/Spouse/Retiree | $252 | $10.50/paycheck | $21.20/month |
| 9 Month Employee/Spouse/Retiree | $189 | $10.50/paycheck | $21.13/month |
| Semester-long Faculty/Staff ONLY | $80 |  must be paid in full | must be paid in full |
New Semester Long Faculty & Staff Membership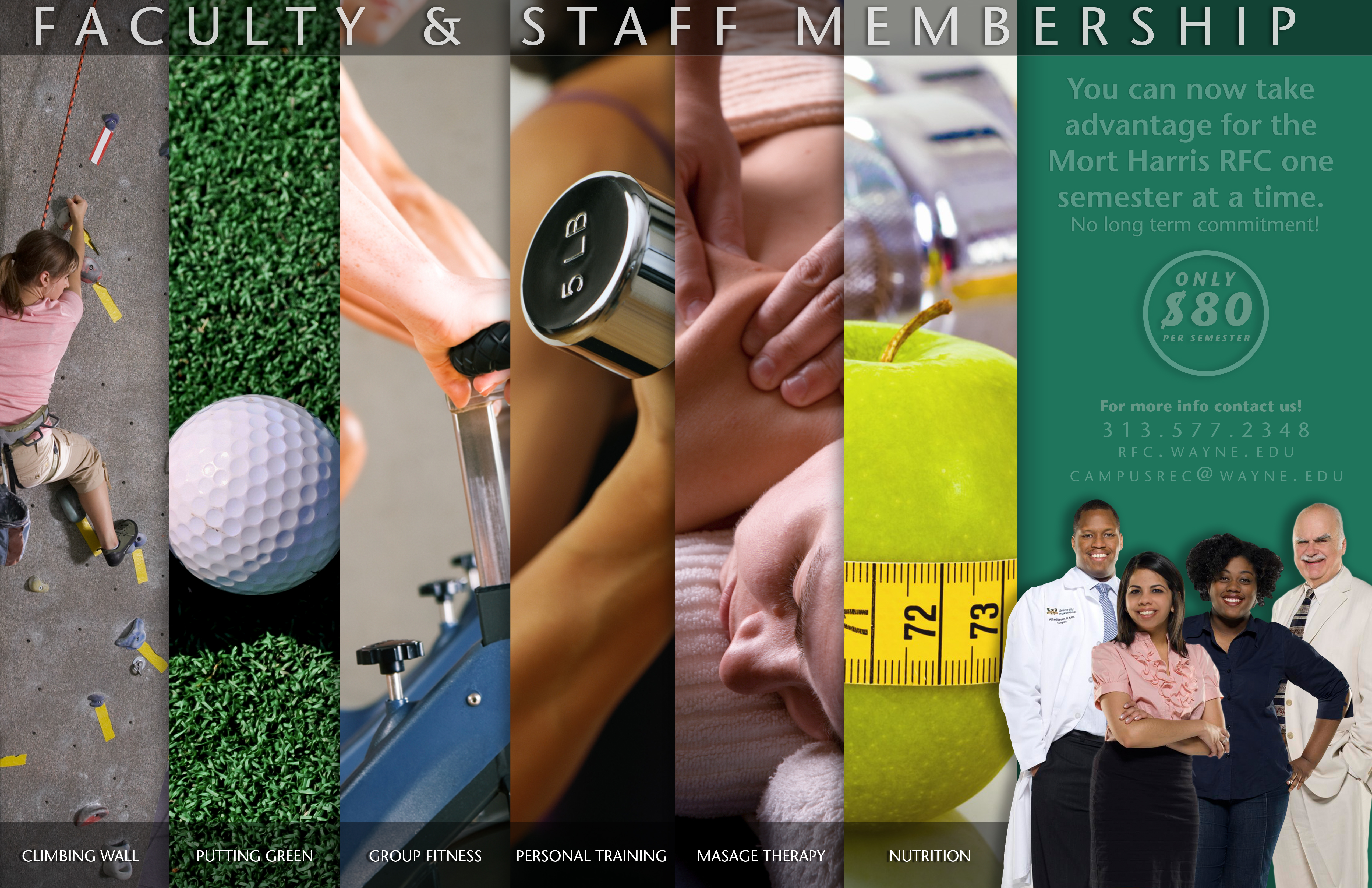 Information on Cancelling
This is printed on all membership forms and requires the signature of the WSU employee at the time of purchase.
IMPORTANT: All memberships must be paid in full for 9 or 12 month period prior to membership cancellation. No refund will be given before the selected membership term has expired. I understand that my membership is a minimum of 12 months and this authority will remain in effect after a period of 12 months unless I cancel in writing. Memberships cancel within 30 days of notification.
To cancel, please contact Sharmilla Sands at ssands@wayne.edu, or (313)577-5844